Delay in Fast Intention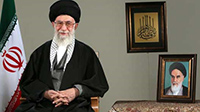 Delay in Fast Intention
54. Because fast starts at the beginning of fajr, fast intention should not be postponed beyond fajr even for a moment and you'd better intend to fast before fajr arrives.
57. If one has done no fast invalidator and wants to observe an obligatory fast other than Ramadan one, like a qaḍā'/kaffārah  fast, he may intend before 'noon' and his fast is valid.
58. If one delays — not beyond the noon — intending of a hired fast whether on purpose or unintentionally while he has done no fast invalidator, is his fast valid?
A: In case of hiring, one should act according to hire deed and what is common among the believers; otherwise, it is not valid and the hired person is not entitled to the compensation.
Source: Hadana adopted from the Istiftaat of the Grand Ayatollah Khamenei